When a river runs through it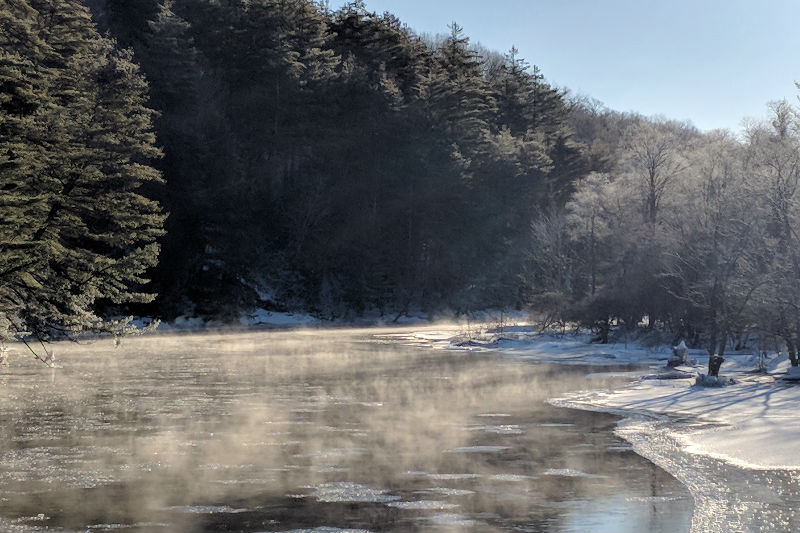 The Black River.
It flows along the border of our 1,700 acres, coursing and cascading between the Adirondack Mountains and Tug Hill Plateau. It's one of the only north-flowing rivers in North America, a graceful anomaly in a pocket of wilderness known for natural rarities.
A stroll from its shores will take you to several of our protected springs, the exclusive source of Nirvana Natural Spring Water and a delicious exception when it comes to bottled water.
Where else in the world can you find natural spring water that flows to its springs rather than being sucked from the ground? Where else can you find a true natural spring water that doesn't need to be purified? Or a spring water that is naturally low in sodium and high in calcium, making it both refreshing and healthy?
Rarer still, are the two magnificent Ice Aged Aquifers beneath these springs, the source of Nirvana. They are geological phenomena born from Mother Nature so Mother Nature can do her thing and produce spring water that's pure, delicious, and bottled fresh directly from its springs in an eco-friendly process.
As our springs fill to a natural level, we bottle a small amount as the rest continues to flow into the Black River. Mother Nature performs unbothered and unharmed.
The Aquifers roar, the springs bubble, the river flows.