Eco-Friendly Bottling, RecycleOne Business Certified!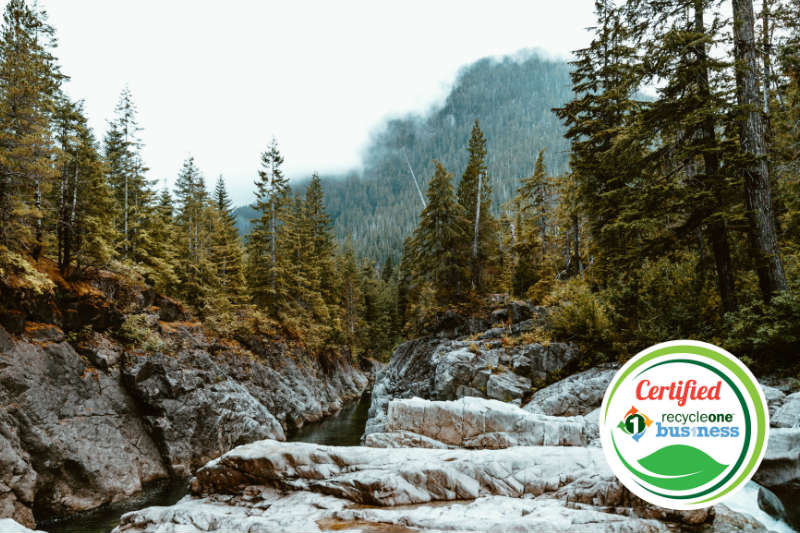 We are beyond thrilled to have been recently recognized by The Oneida-Herkimer Solid Waste Authority for our initiatives in clean, eco-friendly bottling of our natural spring water! Cheers to being RecycleOne Business Certified!
To achieve this certification, the Authority made a trip up here in the foothills of the Adirondacks to examine the life cycle of our operations and how effectively we manage waste, recycle, and conserve and reduce energy in our single source production process.
While Nirvana is unique for its delicious taste, an essential part of that is the quality control we implement every day to protect our Ice Aged Aquifers, natural springs, and pristine 1,700 acres so that Mother Nature can do her thing unspoiled. That includes:
Developing an aggressive recycling program
Implementing waste reduction and energy efficient policies and practices
Forming an active Green Team
Engaging employees on environmental issues and healthy lifestyle choices
Working with suppliers to reduce environmental impacts
Manufacturing our water bottles on-site with minimal amounts of plastic resin
Bottling our spring water directly on-site
Using our BPA-free, eco-friendly water bottles
As our Green Team takes action every day on these initiatives, our Ice Aged Aquifers roar and our springs surge in a continuous flow of fresh New York spring water.
Thank you to the Authority for acknowledging our eco-friendly commitment.
Cheers to your next bottle of Nirvana! And, as always, remember to recycle!